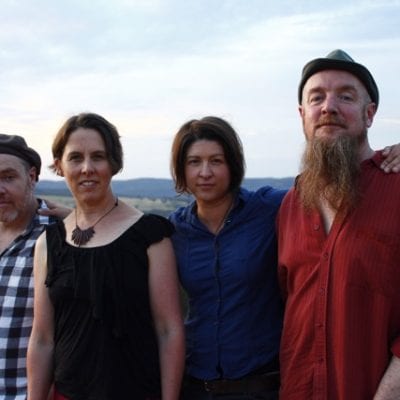 A FEW GOOD WOMEN
A FEW GOOD WOMEN are singer-songwriters Kat Beaton (violin, guitar and ukulele) and Leah Jeskie (accordion, clarinet, ukulele and guitar), and hail from Beechworth in the hills of Northeast Victoria.
Stories of times past or of modern woes, political or everyday, threaded with some lively gypsy violin here, some laid-back guitar there.
Their gypsy folk style is appealing with its honest lyrics, gentle harmonies and fine musicianship.
Joining the good women are a couple of quite decent fellas, bass player Adrian Osborne & percussionist Coen Dixon.
Relax, grab a cuppa, and enjoy!