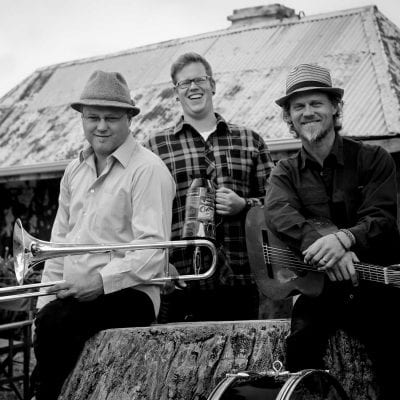 COUSIN LEONARD
Cousin Leonard is a Melbourne 3 piece contemporary alt-folk/soul-pop band, with a snappy hip-hop undercurrent!! Multi-instrumentalist singer songwriter brothers Marty and Tom Williams are joined by beat-boxer Scott Gould aka MechMC, who combines his wicked beats with the brothers' many instruments and powerful vocal harmony, to captivate and uplift.
"..with awesome harmony and sophisticated lyrics, this is some of the best music I've heard come out of Australia for a while…" Stephanie Howell – San Diego Reader
They regularly tour Europe & the UK, and have shared the stage with the likes of Bob Dylan, the Beach Boys, Bonnie Raite, as well as Paul Kelly, Tommy Emmanuel, Archie Roach & Xavier Rudd to name a few.
Cousin Leonard have played the FRL stage since it's earliest days, so get the gang together, it's time for a family reunion!