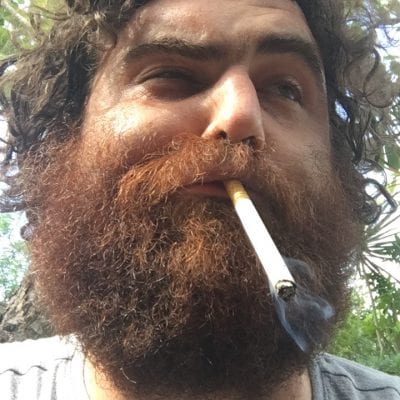 DAVE ADAMS
Dave Adams is an Aussie Musician, Composer and Comedian living in Berlin.
Dave got in to Standup Comedy by going along to an Open Mic night in Berlin, and seeing one comedian after the other bomb horrifically. He thought, "If I can just get up there and not be the worst comedian of the night, I'll consider that on some level a success."
He signed up for next weeks show and was by far, undeniably the worst comedian to ever do that show.
Since then he has co created one of Berlin's most popular Comedy shows in Berlin – Laughing Spree Comedy, and currently hosts the up and coming show 'We Can Be Happy Underground' in one of the dingiest basements in Neukölln.
He has performed in Germany, England and Australia, and is currently recording his Chess based podcast 'Don't Mention The War.'
Some may also recognise him as the singer and keyboardist in Melbourne bands Other Animals and LAMA.
His combination of Jokes and Music remind one of a Tim Minchin, fallen on hard times. If you see him, he wouldn't be offended by any loose change or tobacco you might be able to spare.
FRL IS THRILLED TO HAVE DAVE PERFORM @'HOW THE FOCACCIA!?' COMEDY @WORKSHOP HUB SATURDAY NIGHT