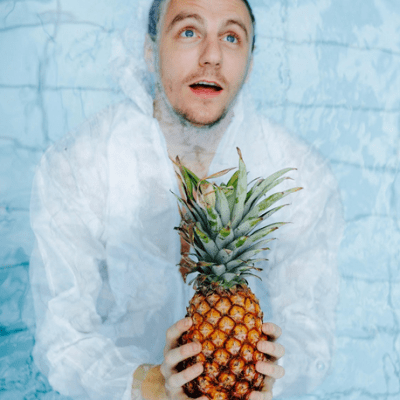 DAVE HYNES
HI MY NAME'S DAVE I LOVE BIRDS AND THE BALLET WHATS YOUR NAME? ITS OKAY DON'T WORRY ABOUT IT, YOU LOOK LOVELY TODAY, HAVE YOU TOUCHED MY FRIENDS JACKET? ITS SO SOFT. OKAY THANKS.
Lovable and absurd glitter-disco- standup from the creator of The Pineapple Orchestra.
"Unpredictable and nigh indescribable, this deserves to be seen to be appreciated –
" Funny Tonne
CATCH DAVE HYNES AT 'HOW THE FOCACCIA?!' COMEDY NIGHT SAT NIGHT @ WORKSHOP HUB – GOOD JOB, EXCELLENT.