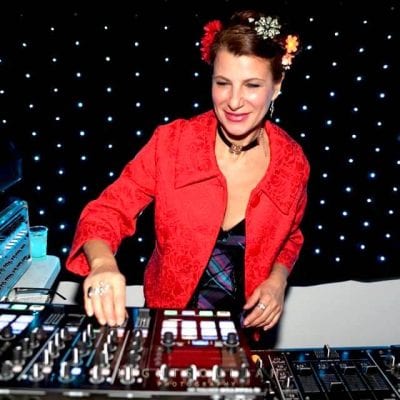 DJ KUNDALINI
DJ KUNDALINI
GREEN ANT AUSTRALIA
DJ Kundalini is a Multidisciplinary Artist, who is originally from a Performing Arts and Classical Singing background. She is one of Melbourne's pioneer female DJ's and chill Installation Artist, who for over two decades has contributed to and played a pivotal role in the development of the Melbourne's Underground Electronic Dance Music Scene.
DJ Kundalini has seen many hours behind the decks, passionately creating memorable sets for the masses. She has played at most of the major Electronic Dance Music festivals in Victoria, has had numerous club residencies, played at countless benefits, private and warehouse parties, corporate events, clubs, guest dj spots on national radio and has headlined nationally as well as internationally to acclaim. Kundalini has also successfully ran and djed at her own Performance Art and Burlesque club night 'Ouch', Chill night 'Community' and PsyTrance club night, 'Epiphany'.
Kundalini's classically trained voice has been featured in the Australian Art House Movie, 'Goddess of 1967', on various other Independent Art House films and on a on line Techno documentary " Sounds like Techno '. She is a released Artist on Greenant, Mushroom Music, and Anoyo Japan and has collaborated on original ambient, psy trance and house tracks with Sugar, krusty, House of Pagan Christians, Signal to Noise and Mantrix.
Kundalini is a versatile DJ, who loves merging a plethora of genres, with a uplifting and maverick mood, from classical to world, Glitch, jazz, funky to melodic ambient electronica and every thing in between, creating a harmonically rich, soulful groove, constantly exploring boundaries, in the hope that it will stop the mind chatter, and escalate you to a happier state of being.
DJ Kundalini plays from her heart, as she believes in the power of Music as a frequency that can unify and connect us in peace and joy, to our bodies, our beautiful earth and each other.
Catch DJ Kundalini's set Friday night @ The Eclectric Lounge!