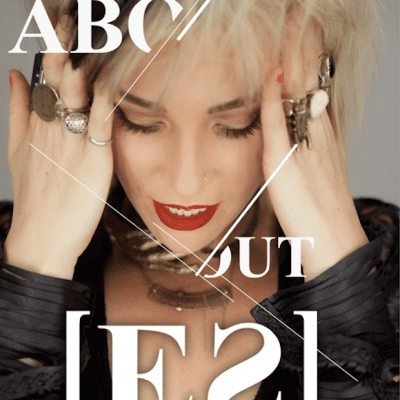 ELIZABETH SURTEES
Enigmatic | Exciting | Embracing
Elizabeth Surtees explores individual styles and character. She believes in self-expression and individuality. Pushing limits. Being theatrical. Thinking outside the square. This is Elizabeth Surtees – Makeup Artist, Roving Performance Artist.
ELIZABETH SURTEES IS A MELBOURNE BASED MAKE UP ARTIST BY TRADE, WHO HAS NATURALLY PROGRESSED INTO INSTILLATION AND EXPLORATORY CONCEPTS OF ART.
GROWING UP IN TAMWORTH NEW SOUTH WALES, SHE WAS AWARDED AN ART SCHOLARSHIP BEFORE MOVING TO BRISBANE TO STUDY TECHNICAL PRODUCTION AT QUEENSLAND UNIVERSITY OF TECHNOLOGY.
MELBOURNE'S CREATIVE AND CHIC LIFESTYLE DREW ELIZABETH IN, WHERE SHE DISCOVERED MAKE-UP ARTISTRY. SHE COMPLETED HER DIPLOMA IN SPECIALIST MAKE-UP AT THE ACADEMY OF MAKE-UP IN 2011 AND HAS BEEN FREELANCING EVER SINCE, WORKING ON STAGE, FILM, TELEVISION AND CONCEPTUAL PROJECTS, AND PROFESSIONALLY FOR iLLAMASQUA. 
HER CAREER HAS SEEN HER BE PART OF AN INCLUSIVE FEATURE ARTIST PROJECT, WHERE SHE MET WITH AND WAS MENTORED BY THE FOUNDER OF ILLAMASQUA
JULIAN MARK KYNASTON IN LONDON. THIS VENTURE SAW ELIZABETH PROMOTED AS A FEATURED ARTIST ON THE COMPANY'S WEBSITE.
ELIZABETH'S PROFESSIONAL CAREER AND PERSONAL PASSION HAVE MOTIVATED HER TO SEEK CREATIVELY, ENCOURAGING EXPRESSION AND EXPLORATION; ALLOWING HER TO FOLLOW HER INNATE CALLING TO BE A STAND OUT AND STELLAR ARTIST IN HER OWN RIGHT.
HER WORK IS REAL. IT IS EMOTIONAL AND PASSIONATE, WITH LAYERS OF RHETORIC IN EACH INTRINSIC DETAIL.
ELIZABETH SURTEES' INITIAL RELEASE 'FIRST GOODBYE' WAS INCLUDED IN FREQUE MAGAZINE, AND SHE HAS BEEN FEATURED IN SEVERAL HIGH-END PRODUCTIONS AND PHOTO-SHOOTS BOTH NATIONALLY AND INTERNATIONALLY.