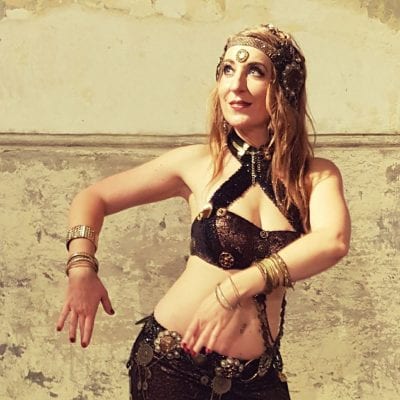 ENTWINED BELLY SPACE w LAURA E.
Bellydance with
Laura
Entwined
Join
Laura
Entwined
(
entwinedbellydance.com
) in a fun, embodied, slinky dance workshop exploring the key elements of bellydance.
Laura
has been devoted to the art of bellydance, studying all styles – from Egypt to Turkey, to American cabaret, tribal and fusion for over 13 years; creating and presenting her work since 2010, and sharing the art of bellydance in weekly classes since 2013. Bellydance is now a modern fusion style dance, but it's roots are based in ancient, folkloric and classical dance from the far east. Celebrate the earthy spirit and grounding nature that this ancient dance form invokes, and feel the benefits to mind, body and spirit.