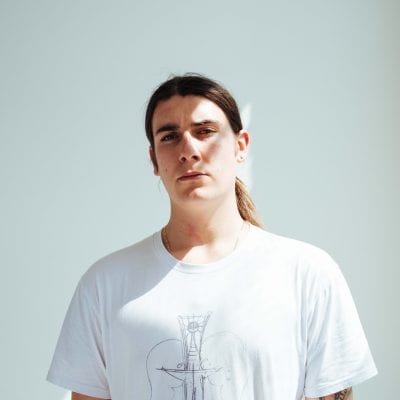 FENN WILSON
Fenn Wilson is an award-winning young singer-songwriter from the Bellarine Peninsula who
expresses pure feeling through storytelling. His debut album, Tales Of The Black Dog, released in
2015, is a collection of ballads, featuring his powerful yet gentle and deep voice and strong,
rhythmic guitar.
Fenn spent a year writing and honing these songs and they form a snapshot of his past; brushes
with heartache, depression, world-weariness and uncertainty, lightened with compassionate
observation, love and redemption.
He is working on the follow up, a more complex recording co-produced by Chris Parkinson at My
Sweet Mule in Adelaide and Colin Wynne at 30 Mill in Melbourne. This work will feature
harmony singers, strings and bass, creating a sparsely adorned but rich backing for Fenn's
impassioned vocals. He has kept busy in 2018, touring and gigging, writing and refining new
material for this album.
Fenn plays drums as well, and can occasionally be seen accompanying father Chris at shows,
including Memo Hall in Melbourne, Port Fairy Folk Festival, Blue Mountains Music Festival in
NSW, Folk Rhythm And Life in Eldorado, Victoria and MOTH in Gippsland, Victoria. He also
toured South and West Australia as part of The Left Wing in 2017, and is a member of Pollyman,
a new band led by brother George.
Fenn has added to his skill set by taking part in a mentorship program in Geelong run by The
Bluebird Arts Foundation, where he worked with homeless youth and notable local artists to
produce a concert performance staged at Courthouse Arts Centre. He also took part in the
Echuca Winter Blues Boot Camps 2017 and 2018 as a drum and songwriting tutor.
Fenn has taken on the role of promoter since moving to Melbourne, staging shows featuring
himself and other young artists in Geelong and Melbourne at venues such as The Spotted
Mallard, The Evelyn, The Old Bar and The Union Hotel. He was recently a guest on the Channel
31 music program, 1700.