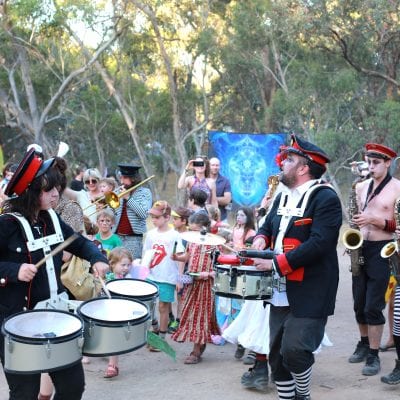 THE VERY FAMOUS FRL PARADE
It's on again. Come join THE VERY FAMOUS FRL PARADE.
Calling one and all. Little kids, big kids, kids at heart.
Every year we gather to hear great music and be part of the FRL family. The Kids Village will be THE place to sort out your costume and get into the vibe for the BIG PARADE. Let's make this year the best one yet.
Join in, come along and cheer, or at least look out for us as we weave through the festival site on Saturday arvo, led as usual by those raggle taggle noisemakers from The Bad Brigade.
Taking off at 7pm or thereabouts from The Kids Village.
See you there!!!!!