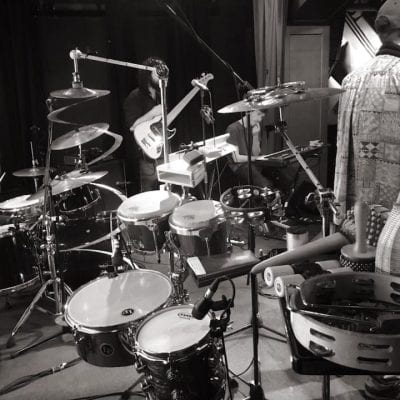 HELIOTROPE
"Heliotrope" is a Melbourne based 6 piece groove band formed by bassist/composer Liam Powell.
With Inspirations such as Herbie Hancock, The Cinematic Orchestra, Jamiriqui and Kamasi Washington to name a few, the band play grooves deeply rooted in Samba, modal jazz, and 70's funk with additional flavours of dub, electronica, and hip-hop.
Although basic structural ideas have been precomposed, the band's sound is very much created by the spontaneous energy amongst the performers through improvisation.
The musicians have had years of experience playing and touring together within several other projects, as well as busking together outside major Melbourne train stations in the early hours of the morning.
For FRL Heliotrope will be joined by rapper from Royalty Noise "Bizz".
Originally migrating from Ethiopia, Bizz is a smart lyricist – modern, intelligent and abstract. He combines sharp rhymes with an organic flow that mirrors the strong Ethiopian tradition of story-telling.
https://www.facebook.com/Heliotropeband/