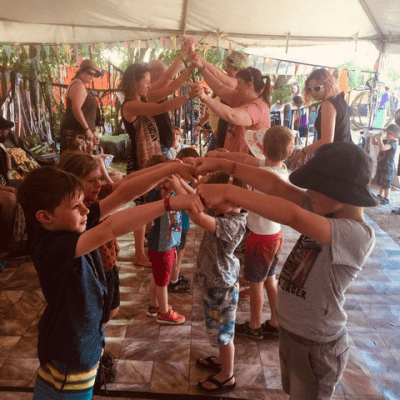 Keydo Arts Rhythm Song
Ikedo is the movement of Qui through the body.
Keydo Arts introduces and familiarises children and their families to this energy through sound and dance. We integrate dance styles of the Orient, Central America, and other Cultures to take children through a journey of storytelling, dance and movement culminating in a relaxing sound healing.
Keydo Arts Rhythm Song with Aunty Joan, Rebeldina, and Galaxy Matt!
More info: www.urbancirque.com.au
Friday 5pm / Saturday 1pm / Sunday 3pm