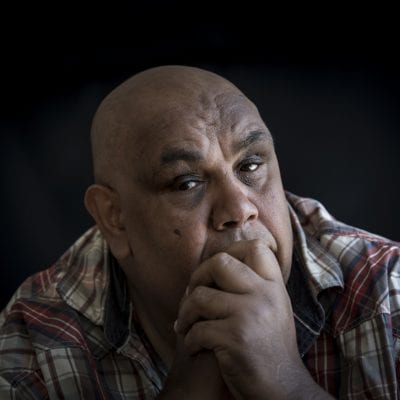 KUTCHA EDWARDS
Kutcha & Friends
Singer, songwriter and proud Mutti Mutti man, Kutcha Edwards, performs a fusion of soul music dipped in a funky blues. Kutcha's deep, rhythmic tones are that of a storyteller whose inspiring songs are heartfelt and evoking of his ancient connections. Kutcha's music melts hearts and his powerful lyrics echo his life of resilience, redemption, hope and joy.
Kutcha is joined on stage by friends from the great music family.. Scott Wilson, Linc Yow Yeh, Cat Cateri, Phoebe Elsworth, Tok Norris, Emilia Wilmot and Bill Skermer.
Kutcha & Friends are captivating performers who bring an uplifting vibe for sharing with Kutcha what he loves doing most.. singing his Songline.