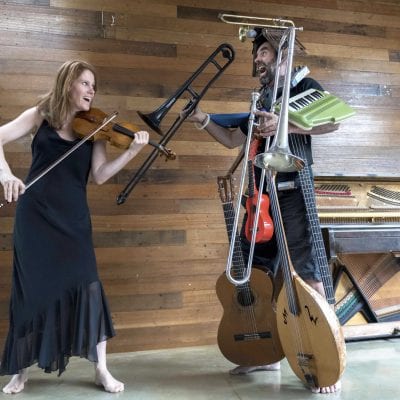 MAL WEBB & KYLIE MORRIGAN
Mal Webb and Kylie Morrigan:
Vocal adventurer, multi-instrumentalist and looping beatboxing songwriter Mal sings his brain provoking songs using all sorts of vocal techniques, guitar, mbira, slide trumpet, trombone, chromatic harmonica and a loop recording pedal called Derek. And Kylie (who's played with Orchestra Victoria and the likes of Stevie Wonder and Barry White!) provides violin and voice in a perfect balance to Mal's nutsness. Their arrangements are intricate and playful. Imagine Einstein, Dr Seuss and Paganini making pancakes. Ebulliently eclectic. Nefariously varied. Family fun free from facile frippery.