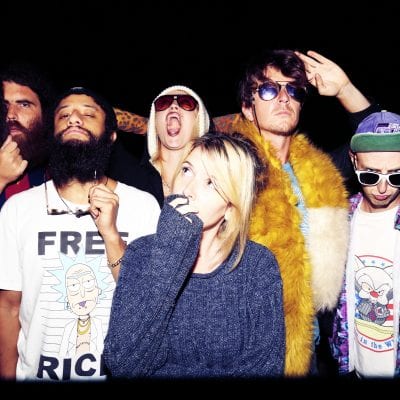 OTHER ANIMALS
Other Animals are the Australian 5-piece that left Melbourne, the country's greatest city for live music, to relocate to European pastures. Fast forward to late 2017 and the band have finished their debut album: a gargantuan rock opera that underscores the band's eclectic experience in songwriting. The flute, horns, strings and percussion are pure icing. Delicious, indulgent and probably bad for your teeth.
OTHER ANIMALS are … New. And old. Light and shade. They are every James Bond theme. They are the Beatles' Magical Mystery Tour,in black and white. They are equal parts heavy and majestic.
"(Other Animals) blend big choruses with heartfelt emotion and soaring vocals, which makes you think they drink from the same well of invention as the likes of Radiohead and Jeff Buckley." – Photogroupie.com
The band have returned to Melbourne for the summer and are ready to smash a very special set for you all at FRL..
Keep your eyes peeled for their imminent debut album. It means business.