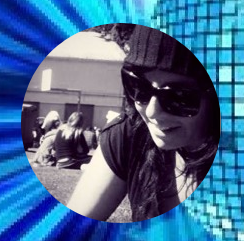 RENEE DELAY
Ever since ReneeDelay could remember music has been in her life benefiting from parents who are active musicians & music lovers. From the first record she owned "Hall and Oats", to making numerous mix-tapes for her friends she has now worked as a free lance Sound engineer, tour manager and Festival Production Manager for over 18 years. In the last 6 years she has added to her musical bag of tricks DJ'ing finding her passion and devotion to that gooey, sexy bass thumping, synth driven vocal sounds that Nu-disco, 70s disco, underground 80's funk bring.
Nothing tickles her fancy more than being able to play these silky
tunes to an audience and if she gets at least one dancing, she considers it job done. ReneeDelay is dedicated to following this underground disco movement and collecting those perfect tracks ranging from slow 80's jams right through to current Disco House. These quality tunes carry a warm fuzzy emotion with them and when she plays these tracks at gigs they seem to have an infectious influence generating a "thank you" from punters each time.
If you like what you hear could you please like my FB page:
www.facebook.com/djreneedelay.
It has all my gig dates and weekly thoughts!!