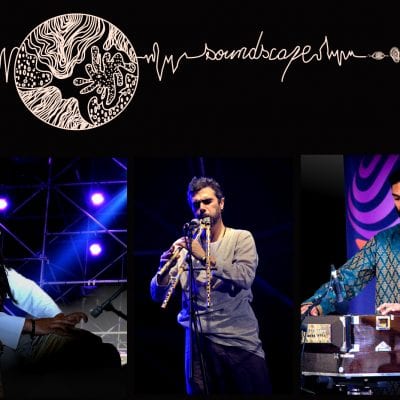 SOUNDSCAPE
Organic sound of ethnic instruments is a great medium for expressing emotions in a raw unpolished form and SoundScape does just that.
SoundScape is dedicated to a passion for ethnic/traditional music. Created in Shanghai, China in 2010, SoundScape released 3 CDs (www.facebook.com/SoundScapeCrew) before to arrive in Melbourne with a fresh team of musicians.
At FRL, SoundScape will propose a journey around several instruments including the "Algoza" (those mesmerizing double flutes from the thousands years old Indus Valley culture) supported by the amazing dynamic percussions that are Tabla, Mridangam, Dholak and Gatham.
But SoundScape will also blend other instruments such as the hypnotic moods of Indian Harmonium and Indian singing with the earthy Didgeridoo and the sharp of Jawharp, while Persian Ney and Chinese Hulusi will bring the audience towards new lands.