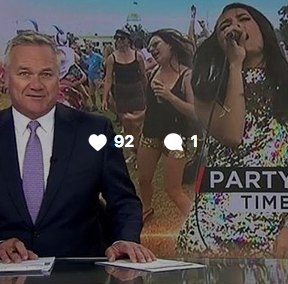 THAT GOLD STREET SOUND
Melbourne Soul band That Gold Street Sound are a party making machine. They thrive on audience participation, and know how to get a rise from even the shyest punter. Certified, bonafide and indubitably qualified to bring you satisfaction and a whole lot of action. There's a party down on Gold Street and everyone's invited.
That Gold Street Sound have played at festivals such as  St Kilda Fest. – Main Stage 2018 and Winner of Best Live Act on New Music Stage 2017, Strawberry Fields, Folk Rhythm and Life, Moomba, Cool Summer Festival, Inca Roads and End of the Line as well as Melbourne Music Week and Leaps and Bounds.
Completely self-funded and managed this is 100% independent Melbourne soul.
"The full funk experience… super fresh funky goodness" Chris Gill – Get Down, RRR FM
"That Gold Street Sound thrive on audience participation, and know how to get a rise from even the shyest punter. Their crowd interaction makes it hard for anyone watching not to have a good time. They're a party-making machine. Wherever they go, crazy shit just seems to happen."
Lee Spencer Michaelsen – Beat Magazine