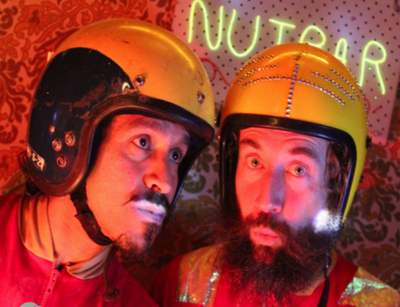 The Nut Bar
The Nut Bar
Part improv comedy – part nutritional experience – part bar – all nuts
A pop up galactic tiki bar – presented by Cosmonut and Astronut. We are nuts – you are nuts at this unforgettable experience.
Through meticulous preparation Cosmo and Astro take you on an interstellar journey as you experience a world of nuts you never imagined.
Food allergy warning – this show explicitly contains nuts!