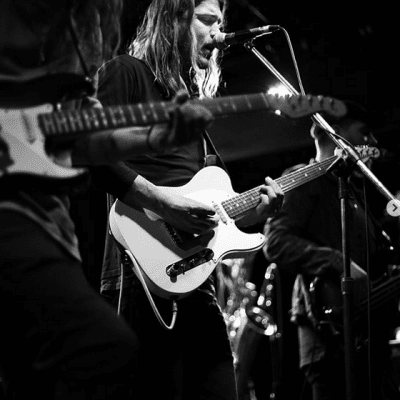 THE COOL CALM
THE COOL CALM is a brotherhood. A Gang. Following the muse and he dream of moving people and making them DANCE.
Tane Walker (vocals, guitars), Soren Walker (guitar), Alden McMillian (bass), and Anthony 'Shorty' Murray (drums) forges their sounds in boozy all-night jam sessions and years spent workshpping at the altar of neo-soul great. the blues' fire breathers, dub-plate masters and hip hop moguls.
2017 saw the band hit Melbourne's seminal Sounpark Studios with producers Elliot Hammon and Alex Markwell of the DELTA RIGGS. 'Hand' and teh follow up 'Moving Forward' set the tone for the band's sound; heavy hip hop grooves, soulful voices, and fuzzed out guitar playing with a freedom to the songwriting and approach that makes it a wholly unique sound.
Tane Walker's songs are a joyful experience and one with a conscious approach. His lyrics make you smile, sing and then think. To see this band, you'll understand the energy that brings people into the fold.
'Moving Forward'