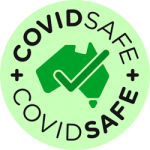 At Bilyana, we're taking our Covid Safe responsibilities  very seriously. We want everyone to have a fantastic and safe time. Please read through our Covid Safe rules and information below as well as on the links provided.
GENERAL TERMS & CONDITIONS FOR A SAFE EVENT
1. Please bring your mask and keep it on, or in your pocket.
2. Being with other people is great but do it safely.
3. Absolutely no arrivals after dark
4. Everyone must have a ticket before they arrive
5. This is a no BYO event – absolutely no booze to be brought into the arena
6. You may camp for the night of 31st – please arrive nice and early so you can really enjoy the bush. Gates open 10 am
7. You may continue to camp off the property in camp sites in the park after the event however no catering will be available from us
8.  Please fill your cars with people, not the paddock with one person cars
9. Sorry no pets.
10. NO FIRES unless in provided locations
11. Please bring ID.
12. Please have your car off the property by early arvo of the 1st. Talk to us if you're not fine for driving as we can facilitate some later departures upon arrangement
13. Consider spending some more time in the north east, supporting regional businesses, or at least soaking up nature
Management reserve the right to refuse entry to people showing anti social behaviour.
We also reserve the right to remove patrons from the venue and property for abuse, not following covid safe guidelines or any other reason with in our licensing responsibilities
COVID SAFE EVENT CONDITIONS
PLEASE USE THE HAND SANITISER!
You may not attend the event if:
i. You have been in close contact with a person who is diagnosed coronavirus (COVID-19) positive
ii. You are positive for coronavirus (COVID-19)
iii. You have travelled overseas in the previous 14 days
iv. If you have been in a declared red zone as per Vic gov declarations. Check www.coranavirus.vic.gov.au before you leave your home
This event will be a tier 3 event.
We have taken a variety of steps to make this a Covid safe event and we will have Covid marshals assigned to all areas.
Contract tracing will be in place for the event with patrons required to electronically sign in providing their full name, contact number and/or email address. Patrons who are unable to scan the code will be offered to log directly into the site to record their details or via sms or paper based registration.
You must stay home if you have any symptoms that could be COVID related, including but not limited to high temperature, coughs, runny nose.
Current rules from 12th December allow for stand up drinking, roaming, groups of 50 to sit together, with 2sqm per person and 4m for people dancing. This may change.
Please always carry your mask in case you cannot maintain 1.5 metres distance from people not in your group
There will be at least three distinct dance floors as no more than 50 people are allowed per distinct area
If you stay home because of self assessed and declared covid symptoms you will be refunded.
If this event can't proceed  all tickets including fees will be refunded within 48 hours.
Reasons for cancellation may include:
– Covid 19 restrictions.
– Extreme weather (fire / wind / rain).