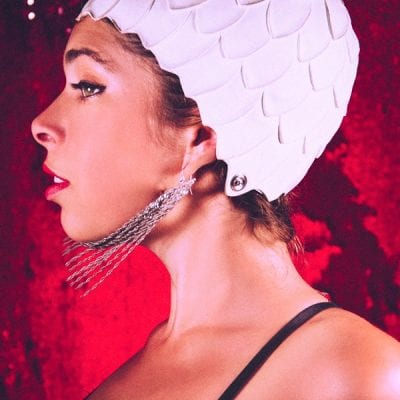 BONNIE LOVE
This sequin clad Siren songstress sings songs of sass laced with poetic metaphor and soul wrenching ballads. Harnessing Old Time Jazz, a whole lotta Soul, Whisky Drenched Blues, and a broken heart, Bonnie Love delivers world-class entertainment of a high class caliber.
Early 2017 saw the release of her debut EP Songs for the Living produced by Gabriella Cohen, to much cult acclaim, which led to invitations to perform at Splendour In The Grass, Woodford Folk Festival, Maleny Music Festival, Island Vibes and Wallaby Creek Festival.
2018 sees Bonnie Love recording a full length album and slowly but surely dominating the world.
'She has the voice of a sixties soul singer with the vocal inflections of Tom Waits and the delivery of Bob Dylan when he first picked up an electric guitar'
SPEAKER T.V
'An explosive Molotov cocktail of harlot and song from a true chanteuse who was born for the stage.'
Felicity Black, Dirty Power Studios