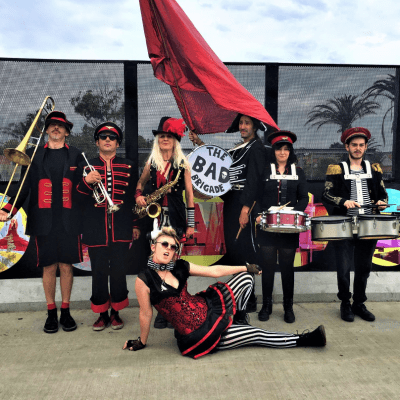 THE BAD BRIGADE
Enthusiasm meets MAYHEM.
The Bad Brigade march to the sound of their own drum.
So rejoice in Bad Love. Dance to the Bad Beat. Spread the Bad News – BAD IS GOOD!!!
FRL IS PRETTY SURE THIS IS BAD BRIGADE'S EIGHT TIME AT FRL!
DO YOU FEEL LIKE MARCHING UP AND DOWN THE SQUARE?! WELL GET INVOLVED – THE BAD BRIGADE SET OFF FROM THE KID VILLAGE SAT DUSK! JOIN US JOIN US JOIN US JOIN US!