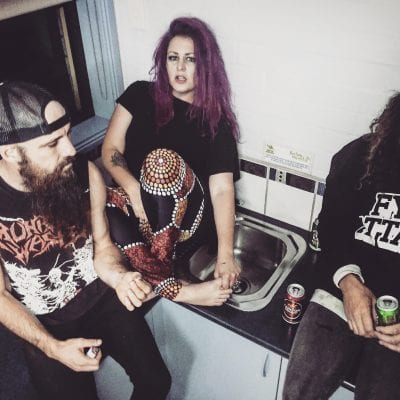 DALLAS FRASCA
"Sounds like Janis Joplin & Angus Young had a baby and baptised it in Bourbon" – Rolling Stone
Dallas Frasca is everything rock n roll should be: powerful, raw, energetic – and namesake front woman oozes the very essence of it.
Endorsed by Guns n' Roses icon Slash, who commended the front woman's "great vocals, riffs and grooves", the namesake of three-piece, award-winning Australian rock outfit has toured the world, clocking over 900 shows on home soil and internationally, converting listeners to fans with her band's contagious brand of blues rock.
2018 saw Dallas Frasca a finalist for the inaugural Australian Women in Music Awards in the 'Artistic Excellence' category and in April 2018, showed off her guitar skills to an estimated 1.5 billion viewers for the closing ceremony for the Commonwealth Games held at the Gold Coast, Australia.