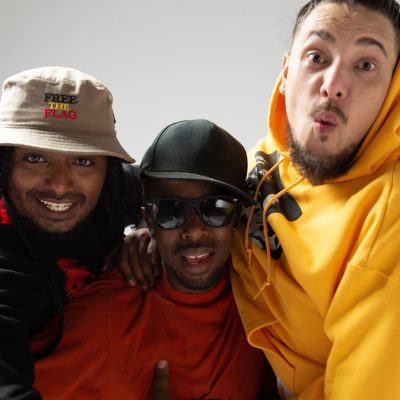 Royalty Noise
Royalty Noise is a Melbourne-based band founded by Ethiopian-Australian MC, Binyam Alemu (Bizz).
The music of Royalty Noise is about much more than a hip-hop band re-enacting live loops.
The essence of the band is a soundscape that traverses Dub-Reggae and Jazz-R&B, using dexterous lyrical delivery and strong musicianship to create a progressive sound.
Hypnotising the audience with an impressively synchronised rhythm section, what sets Royalty apart is the energy of their live show.
The MCs' comic interplay draws in the audience, creating an experience where the crowd truly feels like an extension of the band.
It's something that you need to experience for yourself to really grasp the Royalty Noise phenomena.
The soul of the band emanates from the diversity of its members, drawing on different cultural backgrounds of Ethiopia, Samoa and Morocco, and each contributing different musical influences.