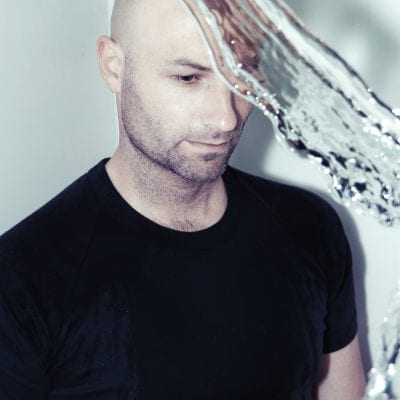 SIMON SLIEKER
A figure synonymous with Australian techno-electronica, Simon Slieker has been at the vanguard of the Melbourne club scene since the mid 90s and has long been respected as playing an integral role within it. He is co-owner/manager of Machine Label and Machine Club.Over the past 25 years, he has developed a reputation for output that pushes boundaries and exists at the fringes of bellowing bass lines, brooding melodies and tribal drums. With Slieker you get classic turntable dj'ing; blended vinyl cuts interweaving across an extended music horizon. Less concerned with being labelled as a particular genre, Slieker's fascination with music has helped him forge a sound that is insistent and charged, yet sensitive enough to excite beyond the standard 4×4.

The strength of Slieker's production portfolio can be measured in the projects he has been involved in. Some of the more significant residencies he has held include, the Every Picture Tells a Story parties in the early 90's, 8 years with Teriyaki Anarki Saki, 11 years with Technoir, as well as key resident contributions with Centriphugal, Revolver and Escape. He has also run several production enterprises, namely; Yeah Fuck Yeah, Sucker Punch, Monotremes and When the Smoke Clears. His experience also extends to festivals, having played at all of the most significant Australian events: Earthcore, Rainbow Serpent, Burning Seed, and Maitreya festivals.

All this comes to a peak with Machine, where alongside label partner Andrew Till the pair have turned Machine Label and Machine Club into an iconic brand showcasing international and national artists. With a roster as diverse as Machine's, they boast the ability to bring together the established and the up-and-comers. With a mature and considered revision of techno music, art and culture, the brand has gathered equally varied support along the way.

His other current residencies are a massive 12 year stint at Melbourne's Technoir, for whom he writes a monthly column on electronic music culture.

Simon also delivers workshops in movement methodology and is a Certified Feldenkrais Method Practitioner. Chief among these is the Walk of the Drum event which he runs at festivals and independent weekly classes. CHECK OUT the WORKSHOP HUB to prepare yourself form Simon's amazing workshops over the weekend!
SIMON IS PLAYING LAST SAT NIGHT @THE ECLECTRIC LOUNGE PRRRRR