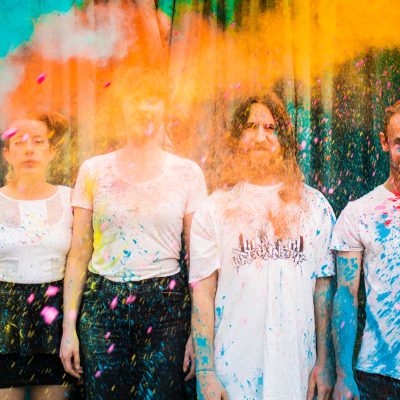 The Substance
Fresh out of Melbourne, female fronted live electronic act The Substance has a groove that is sure to make you bust a move!
The sound of the underground 100% live and in full effect never fails to take the dancefloor on a journey. With tight grooves and fat bass reminiscent of the rave days combined with soulful vocal harmonies, rhymes and pop melodies. Think Prodigy meets Moloko!
The group took theirs wares on a magical carpet ride to destinations such as Folk Rhythm Life (VIC) Snake Pit- Esoteric Festival (VIC) Karemea Festival (NZ) Waitati Festival (NZ) Friends of Ours Festival (VIC) and Earth Frequency (QLD). Teaming up with acts such as Grouch in Dub, Ganga Giri, Dubarray, Blunderbuss Jones, Mr Manifold, Rachel By The Stream and Men Imitating Machines, With the arrival of the new five track Ep, The Substance are quickly becoming a staple of Melbourne's growing live electronic music platter. Always served Fresh!